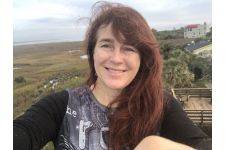 1057 Will Frick Road Blythewood

,

South Carolina, United States

29016
Sabine has been using the principles of Energy Medicine throughout most of her former 20 year career as an executive in the automotive industry.
She is now focusing on helping people that are experiencing a major, life or life style changing crisis. She has been practicing energy medicine for more than a decade .