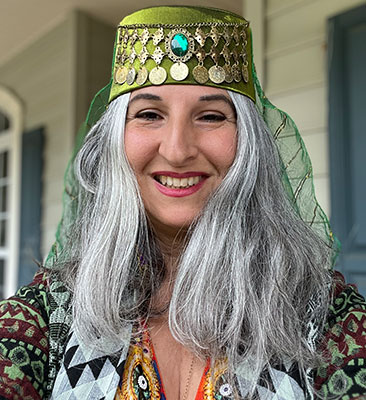 Savannah, Georgia, United States

,

Georgia, United States
I help gifted yet struggling, spiritually curious, BIPOC women and men along with conscious White folks. If you are struggling with self-limiting beliefs while navigating the crippling consequences of classism, racism and sexism, life can be extremely challenging. I am here to support you.
I hold space for parents, young people, new entrepreneurs, leaders or change-makers with energetic, emotional and mental-health struggles that present as anxiety, depression, self-doubt or imposter syndrome. I coach clients in mapping a vibrant life, while dancing with the past and future, till the present becomes a dream-come-true!
I acknowledge their struggles and mentor them to show-up as the sovereign leaders they are, with ease, grace and confidence.
I am a 3rd generation Assyrian Shaman from the Middle East. I have 30 years of experience in peer-coaching supporting over 15,000 university students, holding space for clients, to step into their spiritual self as passionate leaders of their lives.
Shamanic Practitioner, Spiritual Coach, Health Coach, Indigenous Assyrian Modalities, Whirling and Movement, Trance Dance, Coffee Oracles, Akashic Records, Indigenous Hypnotherapy, Past Life Regression, Seven Gates of Ishtar, Free Consultation, Unique Packages, Vacation Retreat Packages, Rose Ceremonies, BIPOC & Young Adult Support, etc.