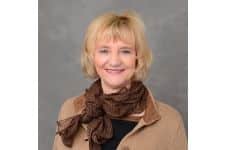 Bridgeville

,

Pennsylvania, United States

15017
Four Winds Society Light Body School Certified Luminous Healer and Shamanic Energy Medicine (2016)
She studied and received Shamanic Lineage Rites from the Q'ero Paqo Andino's of Peru and the Shamans of the Four Winds Society. Her studies are ongoing from teachers such as Q'anchi Altomisayoq Don Tupaq Ttito Kuntur and the Paqo Andinos of Allu K'anchaq Qoyllur, Q'ero Elders Don Francisco Chura Flores and Dona Juana Ccapa Apaza, Q'ero Don Mariano Quispe Flores, Victoria Johnson and Jorge Luis Delgado. She has made four trips to Peru to date working and studying with both the Q'ero and Q'anchi Paqo Andinos.  Jacqueline is  Medicine Misah carrier of the Hampi Khuya Khipu and the Chumpi Khuya Khipu as well as the N'usta Khuya Khipu.
Her on-going studies include attending two week workshops on the Hampi Enqa Kamayoq with Altomisayoq Tupaq Ttito Kuntur in the USA, and a 32 hour online intensive on the Hampi Enqa Kamayoq with Tupaq Ttito Kuntur in 2020.  In addition, in 2020 she has taken two 32 hour intensive classes on the Wisdom of the Chumpi's with Tupaq Ttito Kuntur and T'ito Qosnipa Kuntur, with the 3rd 32 hour intensive class scheduled for 2021 followed by an initiation in Peru as a Chumpi Khuya Khipu carrier.  In 2020 Jacqueline also took three intensive on-line course 20 hours each on the Inkan Prophecies and the Return of the Pachakutiy with Altomisayoq Tupaq Ttito Kuntur and T'ito Qosnipa Kuntur.
Jacqueline offers in-person as well as remote sessions.